As you guys might have noticed we've recently introduced Grace the Spot 2.0.  It's sleeker, more user friendly, and of course hella sexy.
So as the saying goes, All work and no play…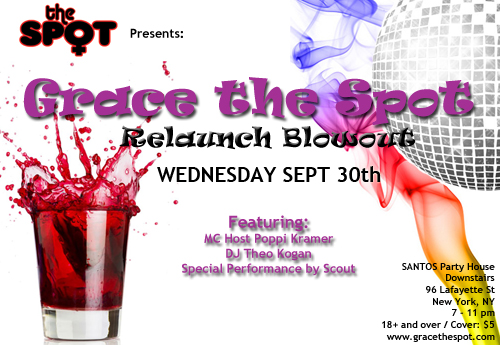 Come join us for a drink (or five) and help celebrate the new and improved site at Santos Party House, 96 Lafayette Street in Manhattan. September 30th, 7-11pm.
And you never know…you might just get to meet a few of us Graces if you do 😉