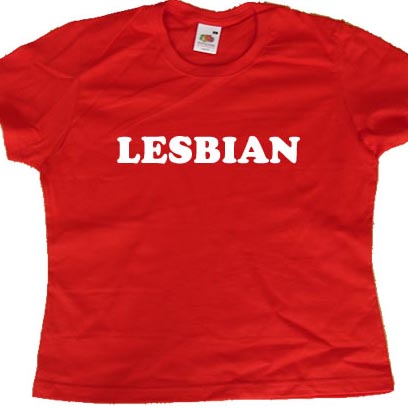 Thankfully, it's not often that I find myself feeling like I'm the only gay in the village. When I am overcome with a sense of "otherness", like I am some kind of weird gay alien, I can always pinpoint the exact cause of these feelings in retrospect. "Is it homophobia, Ms Grace Maxwell?!" I hear you ask, "Is it bigotry or poorly disguised prejudice?!?"
No, dear reader, it is nothing quite so dramatic, yet it leaves me deflated and frustrated. It is both when I am singled out as a lesbian, and when I am assumed not to be one. In the first instance, my sexuality is brought up or highlighted in some way when it is not necessarily relevant to the context. In the second, I am left feeling as if a part of me is being ignored, and I find myself pondering, "should I sport that lesbian mullet already? Should I throw on a flannel shirt and slap some girls behind?" Allow me to give you some examples of what I'm talking about:
I'm dancing in a hetero club with some peeps. I bump into girl I had philosophy classes with and she introduces me to her friend:
Girl I had philosophy classes with, by way of introduction : " This is my Lesbian friend."
Thanks for that, that's full points in diversity and progressiveness for you!
But maybe she was just trying to relate to me. The same girl told me about her one night stand with another woman: if I had a penny for every time a girl has tried to connect with me by saying, "I was intimate with/slept with/kissed a woman once" as if that provided some kind of common ground*, I'd be a few Euros richer.
But let's move on to the other phenomenon: presumed heterosexuality, followed by an exaggerated level of shock at the revelation that one is, in fact, a lesbian:
Fag hag in gay club bathroom: "There are no boys to pull here!"
Me: "This is a gay club."
Fag Hag: "Oh my god, are you gay?! You don't look gay!"
And this was at a night called "Furburger." Take another example:
I once found myself hanging out with some chicks who were like walking stereotypes of sorority girls. They talked incessantly about boys and the apparent leader of the group insisted on relaying how many of her male friends were, like, totally in love with her. Then she started discussing how another friend of theirs was, like, totally a lesbian**, and how she totally knew because she has such awesome gaydar. When someone later informed her that I was a lesbian, she insisted on introducing me to her lesbian friend and awkwardness ensued.
We lesbians don't want to be "your lesbian friend", and we don't care if you know other lesbians or once had a sexy dream about Charlize Theron. Nor do we want to have to explain ourselves because your "gaydar" malfunctioned and didn't pick us up.
Just take it easy; if you really want to relate to a lesbian, why not discuss Grad school, beer, or straight women?
*note: declaring this has an adverse effect when trying to relate to the lesbian 90% of the time. The lesbian will likely think you are one of those straight girls and avoid you for the rest of the night.
**Guess where she was from. Hint: somewhere in the country of crappy beers. Bam!