Lezzies are often known for being cheap. We will shop in bulk, pirate someone else's wifi and reuse Ziploc bags (under the guise of "recycling" but dude, we're just being cheap). We are proud of our abilities to dumpster dive and will make you marvel at the fact that our couches were hauled 10 blocks to our apartments on our backs. We like scrounging the thrift stores for vintage clothes (that makes us look so glamorously "hipster"), but will make a run to Target when new clothes are in order.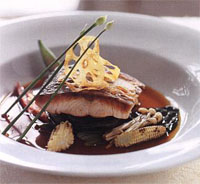 We will find every single possible way to save… just to blow it all on great food.
Lezzies are foodies. We know of every single spot in the city for the best <insert ethnic food here>, can rattle off the types and brands of wine that would go with a pistachio encrusted halibut, and will not think twice about throwing half a paycheck away at a nice hunk of stinky brie from some obscure small town in rural France. We have no wallet fear when booking a table at some high end eatery downtown just so we can try it out. $20 for a bite sized amuse bouche? Gimme!! That place down the block serves fugu??? We are not afraid of death – let's go!!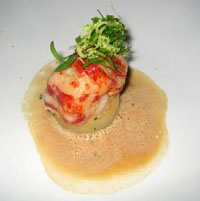 Chowhound is our bible. Don't bother showing us a Zagat's – it's blasphemy. Our dedication to food is unrelenting. We'll travel over two hours by foot/bike/train/car/plane just to stock up on rare goodies at a specialty grocer. When on vacation, not only do we plan out usual vacation-y activities, we've planned the restos to hit for every breakfast/lunch/dinner/snack. If we like your city, we'll come back for more, especially if you have the bestest plantain sandwiches EVAR or the perfect yummy dim sum…
Yes, we're cheap. We're not always the best tippers but please understand.. we'll need the $5 to spend that old fashioned, 100000% butterfat ice cream "shoppe" after dinner.
Until next time… ::::BURP::::