Until the REAL Hot 100 List comes out June 2nd, we can amuse ourselves with Maxim's annual Hot 100 list, which was released a couple of weeks ago and which Maxim touts as "The ultimate list of the world's most beautiful women." Appearing in the "ultimate list" are the following: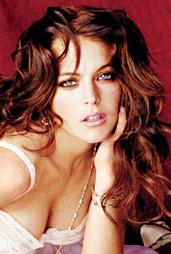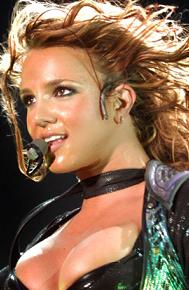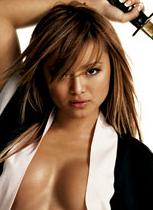 It looks like the ultimate woman, according to Maxim, has been to rehab more times than Robert Downey, Jr., has her own category on
Go Fug Yourself
, and sings about her
stripper friends
. In other words, some of the entries on Maxim's list not only challenge the old saying, "There is no disputing about taste," but turn it right on its head.Maxim's top 10 are as follows:
10. Ashley Tisdale
9. Lindsay Lohan
8. Christina Aguilera
7. Eva Mendes
6. Elisha Cuthbert
5. Sarah Michelle Gellar
4. Eva Longoria
3. Jessica Biel
2. Scarlett Johansson
1. Marisa Miller (who?!)
Amateurs. (But they stole Buffy!)
Who do you think will be in the top 10 in AfterEllen's list? Here's my prediction, in no particular order:
Jennifer Beals
Jill Bennett
Ellen Page
Tina Fey
Angelina Jolie
Leisha Hailey
Padma Lakshmi
Portia de Rossi
Kristanna Loken
Natalie Portman
(Although many of us believe that certain Food Channel chefs should be in the Top 10, wishing will probably not make it so, sadly. For guidance, here is last year's list.)
Update: The Real Hot 100 List is up!