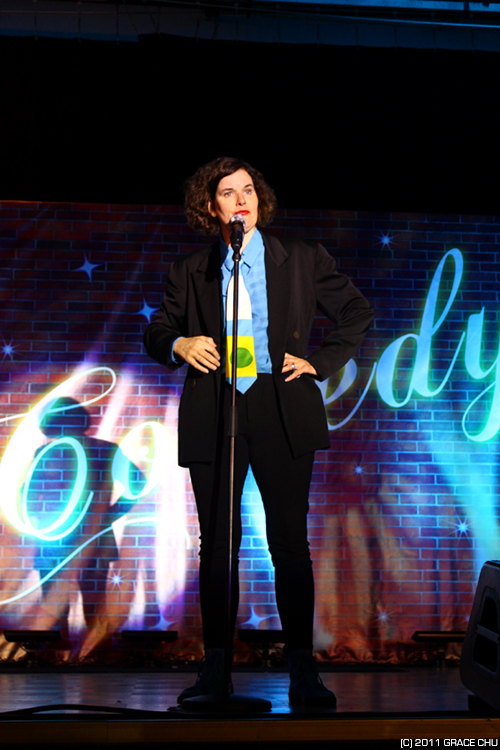 Don't Mess With Momma Paula
After fourteen hours of being airborne and being not so airborne in the longest layover ever at LAX, I finally touched down in Palm Springs at 7:30 PT last night and raced over to the comedy show at the Riviera, which was already in progress. 90 degrees, clear skies, palms trees lining the streets. I heard there is a nor'easter battering New York City, with the possibility of wet snow. April Fools indeed. Glad I got outta dodge.
Somehow, during a mojito break, I ended up giving a back massage to Morgan, The Dinah's videographer, so neither one of us was taking footage during that time. There was a Whitney Mixter from The Real L Word sighting. Surprisingly, there were no women in the vicinity in tears.
The night ended with the AfterEllen.com crew meandering around downtown Palm Springs in search of food. We ended up at an Irish pub, where I had eggs. Exciting, I know. That time last year I was two feet away from a woman on a pole. I know you don't want to hear about my meals, so expect photos and videos of women in bikinis from here on out.