This is what I'm doing over Pride.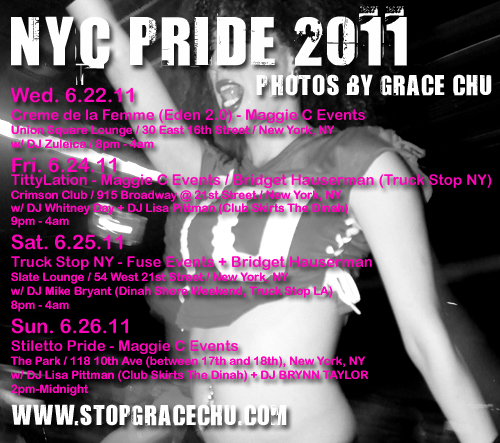 Also, check out my new website: www.stopgracechu.com. As you can probably tell, I've been super busy photographing events for a bunch of event promoters and covering the NYC scene and writing recaps for AfterEllen. Stopgracechu.com is an attempt to organize everything into one spot.
Please continue to follow GraceTheSpot.com, as we will be inspired to write posts from time to time.