I thought that would grab your attention.
The company handling promotions for the release of the fifth season of "The L Word" contacted me last week to give out copies of the fifth season of "The L Word" for promotional purposes. Since 8 Against 8 had just launched when I received their offer, I decided that I would give away these DVDs as part of the promotions for 8 Against 8.
The top 8 donors who donate via www.8against8.com between 1pm ET Sunday 10/26/08 and the end of the 8 Against 8 campaign AND who e-mail me their donation confirmations at gracethespot[at]gmail[dot]com before 8am ET Tuesday 10/28/08 will GET THE COMPLETE FIFTH SEASON OF "THE L WORD" ON DVD. (NOTE: I will pay for shipping to the 48 contiguous states. Everyone else, you pay shipping.)
Caveat: According to the promotions company, the copies are en route via Fed Ex Ground. I do not have them yet, and I will not receive them until 8 Against 8 is over. I do not want to be subjected to your wrath if the DVDs fail to reach me due to circumstances out of my control, like if the FedEx truck is hijacked by a group of marauding lesbians obsessed with Shane or Helena. However, the promotions company is legit, and if no disasters occur, I should receive the DVDs this week.
I HAVE RECEIVED THE DVDs!
Hopefully, though, if you are donating to the No on 8 campaign through 8 Against 8, you are doing so because you believe in equal rights under the law for gays and lesbians and not because you want to see that ten-minute montage of hot lesbian sex or the lesbian Turkish oil wrestling scene on repeat.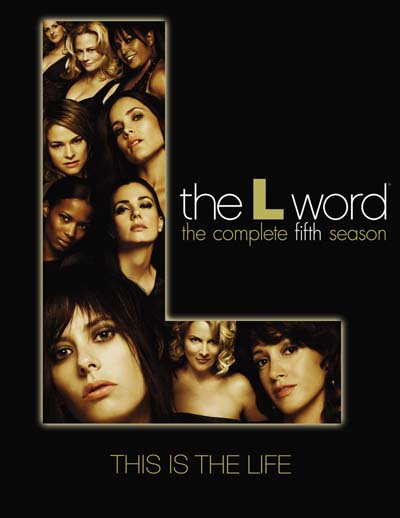 THE L WORD returns to DVD with THE COMPLETE FIFTH SEASON on October 28 in a collectible 4-disc set. DVD includes all 12 dramatic and deliciously provocative Fifth season episodes from Showtime's successful long-running series featuring all the beauty, chaos and complexities of a group of women who inhabit Los Angeles' lesbian community plus behind-the-scenes special features.




(c) 2008 Showtime Networks Inc. All Rights Reserved.