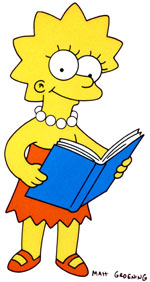 Have you ever asked a lesbian for directions? Note how her eyes alight with joy as she flexes her cartographic muscle, rattling off Interstate numbers, notable land-marks, and back roads.
Try asking a fellow friend of Dorothy for a great dinner spot recommendation. If you're in a city she's familiar with, it's likely she'll have a list in your inbox within the hour. This list is likely to include menu suggestions, links to reviews, and possibly even a psychological breakdown of the wait-staff (the waiters on the patio are always bitchy, sit by the bar).
Political debate with the Rachel Maddow crowd? Super-bowl Sunday with the jocks? L-Word party full of playaz (that's right, I'm hip)—the common theme is expertise. At some point, the sharing of information, willingness to educate, and enthusiasm to spread knowledge may give way to competition, but I'm inclined to believe that dykes of a helpful nature aspire to be the ultimate model of accommodating behavior. It's the same reason that your lesbian friends will help you move, assemble furniture, or teach you the ways of wine & cheese. We're kind an obliging folks! Oh, and being an expert (in anything) is really sexy.
I've caught myself, mouth agape, swooning over girls who talk about foreign markets. I've found myself titillated by an impressive show of scientific knowledge. And, clearly I'm a sucker for word-nerds, poets and bookworms alike. Anyone who has fueled her enthusiasm for some specific topic into intense research and cultivated knowledge of said subject exhibits an attractive attribute commonly called: passion. Perhaps the subconscious parallel is automatically drawn from passion for poetry to passionate love. One automatically assumes that a woman who knows her way around her local town, certainly knows her way around a woman…
Or maybe it's this: anyone who has the enthusiastic, meticulous nature required to achieve a level of expertise (in any subject at all) clearly possesses all the tools necessary to be an exceptional lover. A passion for learning, and applying learned knowledge is all it takes to be a great girlfriend. An inquisitive nature, the intuition it takes to know where to look for information, and the practical application of the accumulated lessens—this is what it means to be an engaged, attentive partner; which is (presumably) what most women are after.
Now, if only someone could tell me where to find my next girlfriend…