We're here. We're queer. And we're going to force your daughter to wear fleece in public. And what better way to trick the young and impressionable into living a life of sin and collecting North Face outfits than to insert lesbian subtext into cartoon characters? Get 'em while they're young!
Here is a short list of lesbian-ish animated characters, which should strike fear into the hearts of decent Americans everywhere.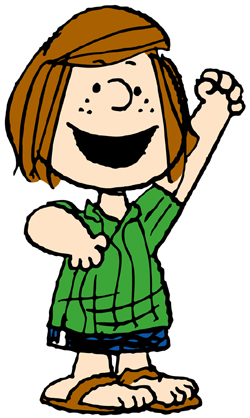 Peppermint Patty
Every lesbian has raised her eyebrow at the tomboyish Peanuts character who had an ambiguous relationship with her BFF (girlfriend?) Marcie. Marcie, in fact, addresses Patty as "sir," which leads me to believe that Patty is the first genderqueer cartoon character in existence. Peanuts creator Charles Schultz said that Peppermint Patty was inspired by tennis player Billie Jean King, and we all know about the King of tennis. Hint: When the King of Pop (RIP) sang that Billie Jean was not his lover, it wasn't a lie.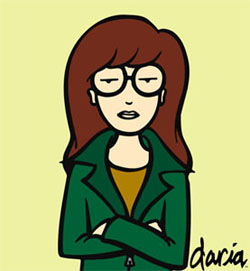 Daria
Ah the bespectacled misanthrope Daria, who was born to attend an expensive private college, away from the unwashed masses of cheerleaders and jocks. She will either fall in love with a librarian or become one herself. Expect plenty of sex in the stacks with this one.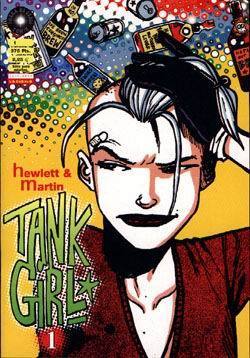 Tank Girl
If "queer" doesn't leap off the page, you have more problems than I can count.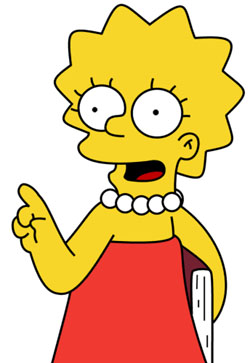 Lisa Simpson
Lisa Simpson was personally visited by representatives of the Seven Sisters colleges. (Okay, it was in a dream, but what does that say about her subconscious?) Need I say more?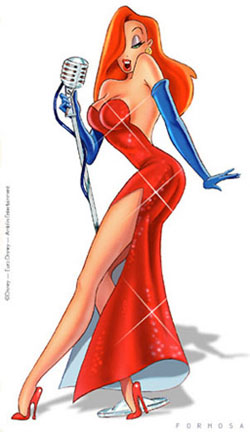 Jessica Rabbit
A curvaceous red-headed bombshell who can have any man or woman in the world falls for a goofy rabbit wearing overalls. I don't think so. Any dyke will tell you that Roger Rabbit is a beard. Miss Jessica Rabbit has chosen the least likely partner to give us the hint that she is one of us and is seeking her princess in shining armor. But will this princess be a swaggering butch or another power femme who understands that wearing makeup and high heels isn't a sign of kowtowing to the patriarchy but is instead a subversive form of warpaint?
I've identified five, but I know that there are more lurking in Sappholand. What other animated characters set off your gaydar and why?